For ease of reference, we have compiled a list of resources to assists clients, friends and family through the COVID-19 crisis from both an economic and personal position. These links are current and we will add more as we get new information. If you have found any other sources that should be included, please get in touch as we would love to add them to the resource list. We hope this helps you in a small way, do not hesitate to call if you have any questions.
Stay Healthy | Stay Happy | Stay Home
Dave and Leesa Beeson
 ~ May 2020 Additions ~ 
Business Support / References: 
BC Government – Provincial Restart Plan: 
https://www2.gov.bc.ca/gov/content/safety/emergency-preparedness-response-recovery/covid-19-provincial-support/bc-restart-plan 
FREE Radio Advertising for small businesses via the "$15 Million Dollar Stingray Stimulus Plan"
Stingray is proud to announce the establishment of an economic stimulus plan via our 104 radio stations in markets across the country to help local businesses obtain grants in the form of radio advertising during this unprecedented crisis.Stingray will provide a minimum of $15 million in radio advertising grants to local businesses in markets across Canada where Stingray operates local radio stations.  Stimulant grants will range from a minimum of $1000 to a maximum of $100,000 in radio advertising per business.
Businesses can apply here:
https://stingraystimulus.com/
Business Development Canada – Financial Relief for Entrepreneurs 
Support Local!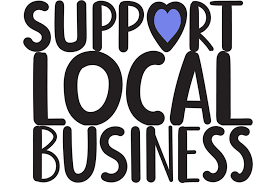 We believe more then ever in supporting our local small businesses. Here are some links to a few businesses owned by clients and friends that we have been supporting through this time. Take a look at their websites and consider buying through them as well!
Cibo and Vines Ristorante:
https://ciboandvines.ca/
Help Plumbing and Heating:
https://helpplumbingheatingservices.co/
Ghostly Garlic Products and Farms:
https://www.ghostlygarlic.com/
Mr. Lube Kelowna:
https://local.mrlube.com/oil-change/british-columbia/kelowna
Carolily Finery Fine Jewelry:
https://carolily.com/
Dakota Towing Kelowna:
Nikki Harrison Photography:
https://www.nikkiharrisonphotography.com/
Monet Meets Merlot Painting Parties | Products:
https://www.monetmeetsmerlot.com/
Indulge Beauty Lounge:
http://indulgebeauty.ca/
Heelio Deelio – Custom Facesmasks for purchase:
Heelio Deelio Facemasks on Etsy
~ April 2020 Additions ~ 
Government Programs: 
Canadian Emergency Response Benefit – How to apply: 
https://www.canada.ca/en/revenue-agency/services/benefits/apply-for-cerb-with-cra.html?fbclid=IwAR1Eln57ZX_BAO4Jfz2MpUNutnKpU3ZsTIM2O0iwNGHPA4Gz2zaoZ4gMfM0#how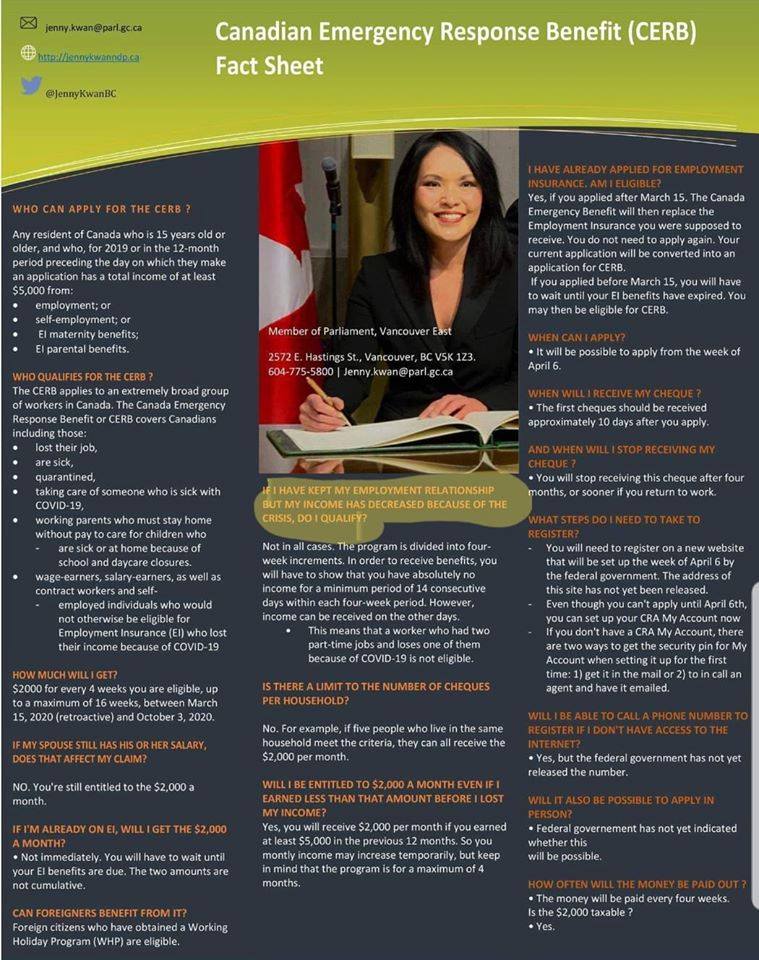 2. Government of Canada Economic Response Plan: 
http://Canada's COVID-19 Economic Response Plan: Support for Canadians and Businesses
3. BC Hydro – COVID Relief Fund (3 months of bill credit) Application opens April 13th 
https://app.bchydro.com/accounts-billing/bill-payment/ways-to-pay/covid-19-relief-fund.html?bcgovtm=20200319_GCPE_AM_COVID_4_NOTIFICATION_BCGOV_BCGOV_EN_BC__NOTIFICATION&fbclid=IwAR2t5l4ak6jpKmakpuxpCv6PW7zbYThTGco4G5dL4PFJ2Y8Gv_OCwMGIKqE
Business Program – Updates:
Support for small business in BC: 
https://smallbusinessbc.ca/wp-content/uploads/2020/03/COVID-19-Small-Business-Supports-1.pdf
Canadian Federation of Independent Businesses Support: 
https://www.cfib-fcei.ca/en/small-business-resources-dealing-covid-19?fbclid=IwAR0-lIHgkGHBZlKFr_XsTuOmmxzzE11_hfhsFPRtv0_ZBaiZSC_bfzt4Sy4
Canadian Emergency Wage Subsidy Program for Small and Large Businesses: 
https://www.canada.ca/en/department-finance/economic-response-plan/covid19-businesses.html#wage_subsidies
Local programs – updates:
Local Restaurant Directory – Takeout & Delivery: 
https://www.kelownanow.com/nearby/sub_category/6565/
All main links are noted below:
____________________________________________________
Health and Safety
Health Canada:
https://www.canada.ca/en/public-health/services/diseases/coronavirus-disease-covid-19.html
BC Health:
http://www.bccdc.ca/health-info/diseases-conditions/covid-19
BC Interior Health Authority: 
https://news.interiorhealth.ca/covid-19/
Alberta Health:
https://www.alberta.ca/covid-19-information.aspx
World Health Organization:
https://www.who.int/emergencies/diseases/novel-coronavirus-2019
_____________________________________________________________________________________
Government Funding Individual  and Workplace
Service Canada – Individual and Workplace Services and Benefits:
https://www.canada.ca/en/employment-social-development/corporate/notices/coronavirus.html
Provincial BC Government Assistance:
Childcare emergency funding
Student Loan deferred payments
BC Emergency Benefit for workers / job leaves
Business tax deferral, business disruption and support
Housing rental supplements / utility bill deferrals
https://www2.gov.bc.ca/gov/content/safety/emergency-preparedness-response-recovery/covid-19-provincial-support?utm_campaign=20200319_GCPE_AM_COVID_4_NOTIFICATION_BCGOV_BCGOV_EN_BC__NOTIFICATION
Government of Canada Announces Additional Measures to Support Continued Lending to Canadian Consumers and Businesses – March 20 / 2020:
https://www.canada.ca/en/department-finance/news/2020/03/government-of-canada-announces-additional-measures-to-support-continued-lending-to-canadian-consumers-and-businesses.html
Government introduces Canada Emergency Response Benefit to help workers and businesses – March 25 / 2020:
https://www.canada.ca/en/department-finance/news/2020/03/introduces-canada-emergency-response-benefit-to-help-workers-and-businesses.html
Government of Canada – COVID-19 Emergency Response Act Receives Royal Assent – March 25 / 2020:
https://www.canada.ca/en/department-finance/news/2020/03/the-covid-19-emergency-response-act-receives-royal-assent0.html
____________________________________________________________________________________
 Small Business Information
Government of Canada Resources for Canadian Businesses: 
https://www.canada.ca/en/services/business/maintaingrowimprovebusiness/resources-for-canadian-businesses.html
Goverment of Canada Business Credit Availability Program (BCAP):
http://Business Credit Availability Program (BCAP)
Canadian Federation of Independant Businesses:
https://www.cfib-fcei.ca/en/small-business-resources-dealing-covid-19
Business Development Canada programs:
https://www.bdc.ca/en/pages/special-support.aspx
____________________________________________________
Mortgage Assistance

Thank you to our friend / Mortgage Broker Michelle Sheibel – Lending Max Kelowna (250) 317-4723 for this information:
"I wanted to send out this email to all my clients, which they can of course pass on to anyone they know who also has a mortgage.  Since businesses are closing and several people are getting laid off, lots of inquiries are coming in on how to deal with your lender for mortgage relief during this time.  I thought I would send out some links and info for all the lenders, so you can see your lenders process. They are wanting clients to deal direct since they take each scenario on a case by case.  Please be mindful they are getting slammed with inquiries and are doing the best they can to get back in a timely manner. Please be patient."
CMLS Financial: https://www.cmls.ca/covid-19-response
Coast Capital: https://www.coastcapitalsavings.com/contact/precautionary-measures#memberrelief
First National: https://www.firstnational.ca/residential/covid-19
Interior Savings Credit Union: https://www.interiorsavings.com/covid-19
Verico Lifecycle: If you have clients expressing concern, please have them reach out to our team at 1-855-805-7107 and we will work with them to provide a solution.
Manulife: https://www.manulifebank.ca/support/financial-relief-mortgage-form.html
MCAP: https://www.mcap.com/covid-19
Merix: https://www.merixfinancial.com/contact/
Prospera: https://www.prospera.ca/lang/en/AboutUs/ProsperaNews/MemberNotices/COVID-19/
National Bank: https://www.nbc.ca/personal/notice.html
Scotia Bank: https://www.scotiabank.com/ca/en/personal/scotia-support/latest-updates/coronavirus-covid-19.html
TD Bank: TD hotline for deferring mortgage payments 1 888 720 0075
Valley First Credit Union: https://www.valleyfirst.com/covid-19
RFA / Street Captial: https://www.rfa.ca/
RMG: https://www.rmgmortgages.ca/covid-19
B2B: https://b2bbank.com/covid19
https://b2bbank.com/results?q=customer+service+mortgages
Equitable Bank: https://www.equitablebank.ca/covid-19
Eclipse: https://eclipse.entrez.ca/Home/ContactUs
Optimum: https://www.optimummortgage.ca/en/about-us/contact-us
RBC: https://www.rbc.com/covid-19/index.html
BMO: https://www.bmo.com/main/personal/bmo-branches-coronavirus-update/
CIBC: https://www.cibc.com/en/personal-banking/advice-centre/covid-19/financial-assistance.html
HSBC: https://www.hsbc.ca/customer-service/covid-19-update/
____________________________________________________________________________________
A special shout out to our friend and fellow Calgary Realtor Rob Campbell who started this idea on his website. Visit him at https://robcampbell.ca/ to view specific info relating to Calgary residents and small businesses.
Stay Healthy | Stay Happy | Stay Home